Photograph:(Twitter)
Exclusive Cannes Interview: Indian film Agra will get its world premiere at Cannes Film Festival 2023 on May 24. Agra's producer Siddharth Anand Kumar spoke to WION about the Cannes exposure for his film, believing in the vision of his director Kanu Behl and Agra's India release plans.

Exclusive Cannes Interview: Indian film Agra will get its world premiere at Cannes Film Festival 2023 on May 24. Agra's producer Siddharth Anand Kumar spoke to WION about the Cannes exposure for his film, believing in the vision of his director Kanu Behl and Agra's India release plans.
Indian film Agra will have its world premiere at the prestigious Cannes Film Festival 2023 in the Directors' Fortnight section on May 24. Competing as the only Indian film in the category, written and directed by Kanu Behl, the film explores a family's interpersonal dynamics in context with its understanding of sexual relationships and more. Agra explores the challenges faced by young Indians who are experimental in their choices but are bound by traditional values. Anything but simple, the makers promise the film to be complex as it takes on love and relationships in contemporary India. The film stars Rahul Roy, Priyanka Bose, Mohit Agarwal, Ruhani Sharma, Vibha Chibber, Sonal Jha, and Aanchal Goswami. 
Set for its Cannes premiere on May 24, WION got in touch with Agra's film producer Siddharth Anand Kumar, who got talking about the Cannes exposure for his film, betting on award-winning director Kanu Behl and Agra's India release plans.
Read the excerpts of the exclusive conversation with Agra's producer here:
WION: Congratulations are in order since your film Agra is getting its world premiere at Cannes. How does it feel? 
Siddharth: It is a moment of great pride and joy for our team because Cannes is one of the most prestigious film festivals. What an incredible honour that Agra has been chosen to be discovered by some of the finest filmmakers of our time and a global audience. This is not a regular, commercial film and is a fearless exploration of a very complex theme. We believed in Kanu Behl's brilliance as a writer and a director and this honour has vindicated our faith in him. 


WION: Did you ever anticipate that you would get to take your special project to Cannes? 
Siddharth: Everyone makes a film with the hope that it will reach the largest audience possible and we hoped that the film would be appreciated at festivals like Cannes. To have this level of exposure, I would say, is a combination of right decision-making and luck.
WION: In general, many of our films are winning awards, getting screened at world festivals, and bagging box office success worldwide. How do you feel about this exposure and our films going to world film festivals?
Siddharth: We have a very large film market where escapist cinema with larger-than-life characters, music, and dance is still the primary purveyor of entertainment. These kinds of films generally do not go to film festivals as festival juries are largely looking for stories with a unique creative voice and a very interesting and localised perspective on what could be a universal issue. However, significant films have also emerged from the parallel cinema movement which began in India in the 40s with films like Neecha Nagar, which then grew in the 50s with Satyajit Ray's Pather Panchali and in the 60s with Ritwik Ghatak's Meghe Dhaka Tara and Mrinal Sen's Bhuvan Shome. 
Post the establishment of NFDC in 1975, we saw the emergence of makers like Shyam Benegal, Govind Nihalani, and many more whose cinema was also celebrated in global film festivals. The cinema of Malayalam stalwarts like Ramu Kariat, Shaji Karun, and G Aravindan too has a strong international following.  
As for Agra, it is very unique for us as a film production house/studio whose primary job is to make commercial films, to make a film such as this which addresses the human condition and has been selected to premiere at Cannes for its universality. Its biggest strength is that it is led by the vision of the writer, director Kanu Behl who has very specific things to say.
WION: How does a film qualify and get to premiere at Cannes? What is the selection process like?
Siddharth: You need to apply, send a print of your film and a selection committee watches the film and accepts or rejects it. Cannes is a very ethical organisation and has transparent processes. To be chosen for a section called 'Director's Fortnight' is a great honour for a film that was made with a lot of passion, conviction, and love.
WION: What is the cost involved in sending a film to Cannes? Will you be visiting Cannes for the world premiere of Agra? 
Siddharth: Yes, we will be attending the world premiere on May 24 I will be representing our production house with two of our actors and Kanu Behl. We paid a nominal application fee like everyone who submits their films but the fee does not impact the decision of the jury. As I said before, the selection process is very transparent and anyone can check it on the Cannes website. IN PICS: Day 1 at Cannes: All Indian celebrities at the red carpet, hits and misses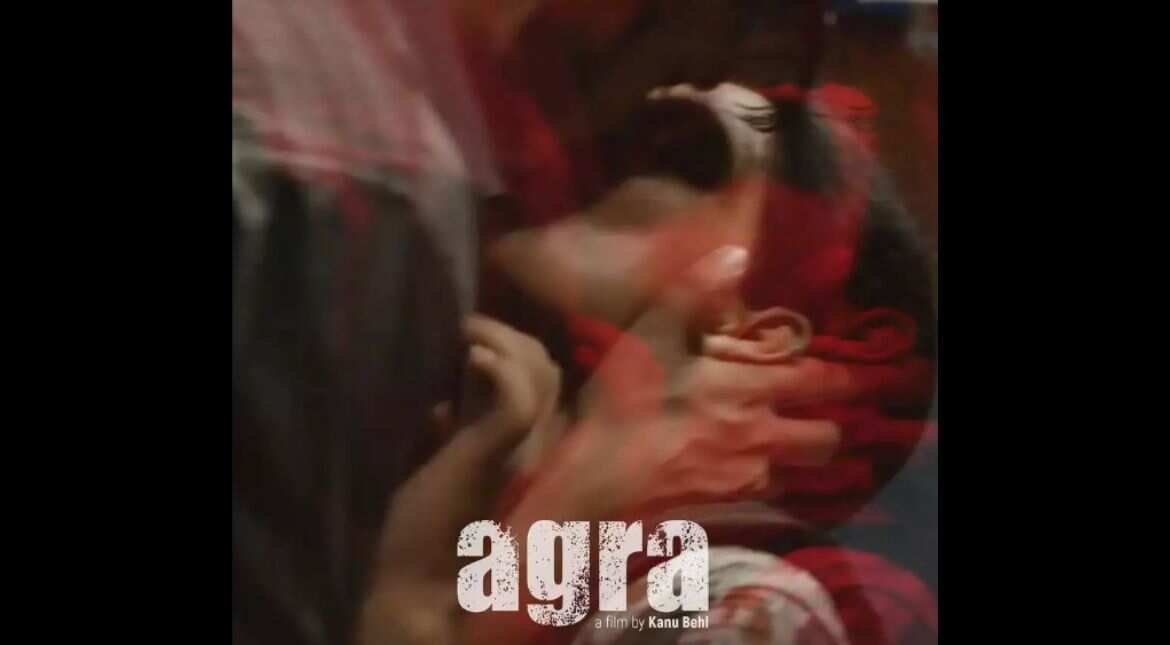 WION: Could you comment on the casting of the film? Who were the brains behind that?
Siddharth: Definitely Kanu. We also have an in-house casting team that has worked with Kanu to ensure that his vision was realised but in a film like this, the primary credit has to go to the writer, director.
WION: When will it be released in India? Will it be a theatrical release or OTT? 
Siddharth: It is too early to tell. Once the film goes to the Cannes Film Festival, it is obligated to play at certain theatres in France and we will also go to many other world film festivals. Once we finish with that, we will formulate a release plan because as makers, we do want the film to reach a wide audience. We would like it to go to theatres first with a limited release in urban centres and then go to OTT platforms.
Agra along with three other films namely, Kennedy, Ishanou, and Nehemich, will premiere this year at the Cannes Film Festival 2023 from India. Written and directed by Kanu Behl, the Hindi film is produced by Saregama India Ltd, UFO Production, and O28 Films.
Cannes 2023 will be held from May 16 to May 27, 2023.
WATCH WION LIVE HERE

You can now write for wionews.com and be a part of the community. Share your stories and opinions with us here.
 
 
Salman Rushdie is writing again after near-fatal attack
Gucci lingerie and diamonds! Supermodel Irina Shayk served sensual glamour at Cannes in naked dress
Disgraced entertainer Rolf Harris dead at 93
Stay connected with us
© 2023. Indiadotcom Digital Private Limited. All Rights Reserved.